2016 Bennett Forum on the Presidency
Featuring Jane Mayer, Douglas Brinkley and David Von Drehle
Saturday, November 12, 2016
6 p.m., Unity Temple on the Plaza
Presidential Politics and the Future of America's Democracy
$10 GENERAL ADMISSION: Reserve Now
FREE MEMBER TICKETS + PRIORITY SEATING
Teacher Level: 1 Free Ticket
Basic Level: 2 Free Tickets
Family Level and Higher: 4 Free Tickets
Members: To reserve your complimentary tickets, please contact Kim Rausch at kim.rausch@nara.gov or 816-268-8237. Additional tickets may be purchased at time of order.
---
2016 Bennett Forum Highlights
In a political upset that stunned the world and rivaled Truman's surprise defeat of Thomas Dewey in 1948, Donald Trump was elected America's 45th president. Now, join TIME Editor-at-Large David Von Drehle for a post-election conversation with journalist Jane Mayer and presidential historian Douglas Brinkley about President-Elect Trump's first 100 days in office, his cabinet appointments, the future of the U.S. Supreme Court and much more.
This event will feature a moderated Q&A session with the live audience.
The Truman Library Institute's 10th annual Howard and Virginia Bennett Forum on the Presidency will be held on November 12, 2016 in Kansas City, Missouri. The Forum on the Presidency was created in 2006 as an endowed forum by Michael and Mary Johnston to commemorate Howard Bennett's role in the founding of the Harry S. Truman Presidential Library and Museum and to further the public's understanding of the history and role of the American Presidency, a unique office in world history.
Media Partner: Kansas Public Radio
2016 PANELISTS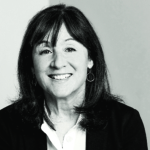 JANE MAYER – Staff writer for The New Yorker and author of Dark Money: The Hidden History of the Billionaires Behind the Rise of the Radical Right. For more information on this speaker, please visit www.prhspeakers.com.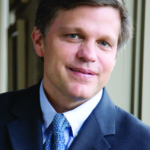 DOUGLAS BRINKLEY – American historian, best-selling author and CNN presidential historian. Brinkley is a sought-after commentator on U.S. presidential history and has written books on Theodore Roosevelt, JFK, Ford, Carter and Reagan. CNN has described him as "a man who knows more about the presidency than any human being alive."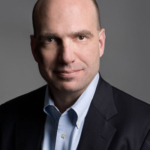 DAVID VON DREHLE – Editor-at-large for TIME, where he covers politics, breaking news and the Supreme Court, and author of four books, including Abraham Lincoln and America's Most Perilous Year
Past Bennett Forum Programs
2015
Leadership Lessons from The White House
Doris Kearns Goodwin
Bill Moyers
2014
An Evening with Bill Moyers
With Special Guest Bob Kerrey
2013
American Presidents and their cabinets
Bob Kerrey
Donald Rumsfeld
William S. Cohen
David Von Drehle
2012
Presidents, Congress and The Conflict of Power
Marvin Kalb
Margaret Hoover
Timothy Naftali
Jim Slattery
2011
Presidential Power abroad: Truman to Obama
Madeleine Albright
Bob Kerrey
Leslie Gelb
Chuck Hagel
2010
Presidents at War: Korea to Afghanistan
Bob Kerrey
Andrew Bacevich
Senator Evan Bayh
Douglas Brinkley
2009
Presidential Leadership in Transformational Times
Arianna Huffington
Joseph S. Nye, Jr.
Robert Kuttner
Timothy Naftali
2008
The Media and The Presidency: Playing Politics
Ted Sorensen
Scott Simon
Timothy Naftali
Costas Panagopoulos
2007
Presidential Power: How much is too much?
Bill Moyers
Michael Beschloss
Timothy Naftali
Elizabeth Spaulding