2017 WILD ABOUT HARRY
April 20, 2017 | Marriott-Muehlebach Hotel, 1213 Wyandotte, Kansas City, Missouri
CELEBRATE THE CIVIL RIGHTS LEGACY OF PRESIDENT TRUMAN
Featuring Calvin Trillin, Rep. John Lewis and Rep. James Clyburn
LEO MORTON ★ HONORARY CHAIR
MARY AND ALAN ATTERBURY ★ EVENT CHAIRS
Wild About Harry is the Truman Library Institute's premiere signature event and annual fund raising dinner benefiting the presidential library and legacy of Harry S. Truman. Now in its 18th year, Wild About Harry has raised nearly $5 million in support of nationally acclaimed education and outreach programs created to foster civic engagement and to nurture the next "greatest generation."
Sponsorship opportunities now available for this very special event. To be part of Wild About Harry 2017, please contact Kim Rausch, director of development, at 816.268.8237 or kim.rausch@nara.gov.
KEYNOTE SPEAKER ★ CALVIN TRILLIN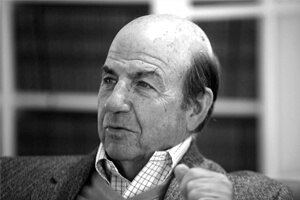 Wild About Harry is pleased to present bestselling author and Kansas City native Calvin Trillin. The beloved New Yorker writer and humorist recently issued Jackson, 1964, a deeply resonant, career-spanning collection of articles on race and racism, from the 1960s to the present.
In the early sixties, Calvin Trillin got his start as a journalist covering the Civil Rights Movement in the South. Over the next five decades of reporting, he often returned to scenes of racial tension. Now, for the first time, the best of Trillin's pieces on race in America have been collected in one volume.
During an unforgettable event honoring America's Civil Rights history, Calvin Trillin offers an indispensable account of a half-century of race and racism in America, through the lens of a master journalist and writer who was there to bear witness.
HONOREE ★ REP. JOHN LEWIS
Truman Legacy of Leadership Award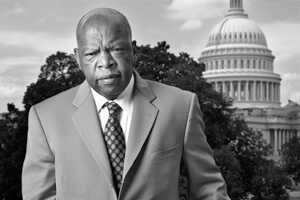 Often called "one of the most courageous persons the Civil Rights Movement ever produced," U.S. Rep. John Lewis has dedicated his life to protecting human rights, securing civil liberties and building what he calls "the beloved community" in America.
His dedication to the highest ethical standards and moral principles has won him the admiration of many of his colleagues on both sides of the aisle in the United States Congress. The son of sharecroppers, John Lewis volunteered in 1961 to participate in the Freedom Rides, which challenged segregation at interstate bus terminals across the South. Lewis risked his life on those rides many times by simply sitting in seats reserved for white patrons. From 1963 to 1966, Lewis was named chairman of the Student Nonviolent Coordinating Committee (SNCC), which he helped form. At the age of 23, he was an architect of and a keynote speaker at the historic March on Washington in August 1963. In 1981, he was elected to the Atlanta City Council.
John Lewis was elected to Congress in November 1986 and has served as U.S. Representative of Georgia's 5th Congressional District since then. He is senior chief deputy whip for the Democratic Party in leadership in the House, a member of the House Ways & Means Committee, a member of its Subcommittee on Income Security and Family Support, and chairman of its Subcommittee on Oversight.
HONOREE ★ REP. JAMES CLYBURN
Truman Legacy of Leadership Award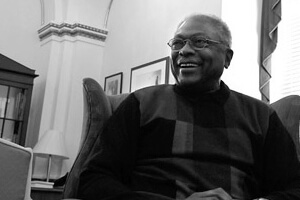 James Enos "Jim" Clyburn (born July 21, 1940) is the U.S. Representative for South Carolina's 6th congressional district, serving since 1993, and the Assistant Democratic Leader since 2011. As Assistant Democratic Leader, he is the third-ranking Democrat in the House behind House Minority Leader Nancy Pelosi and Minority Whip Steny Hoyer. Rep. Clyburn earned his early political stripes as a student leader at South Carolina State College during the early Civil Rights years.
In the aftermath of the Orangeburg massacre of 1968, when protesting students at South Carolina State were killed by police, Clyburn was appointed South Carolina's human affairs commissioner. He served in this position until 1992, when he stepped down to run for Congress.
He was recently described by President Obama as "one of a handful of people who, when they speak, the entire Congress listens."
Sponsor packages and VIP benefits available now.